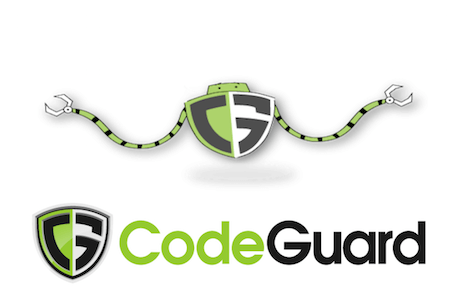 While the internet has made our lives easier, it has also given rise to hackers and cybercriminals who look for opportunities to gain unauthorized access to sites and steal critical information or cause havoc. Hence, most site owners spend a lot of time and money to ensure the security of their data. However, there is always a possibility of a malicious file getting through the site's defenses and causing trouble. This possibility is an instance where a website backup comes handy. The CodeGuard Website Backup is a comprehensive tool offering reliable, efficient, and secure backups to websites. Today, we will look at how CodeGuard works.
CodeGuard Automated Backups
CodeGuard is a name synonymous with automated website backups. There are three stages of backups in CodeGuard:
The Initial Backup
Regular Backups
Backups-on-demand
1. The Initial Backup
The first backup is an automated process that runs the moment you install CodeGuard on your server. Since it is the initial backup, it will create a detailed list of all the files on your server. Here is what it does:
It requests access to your site's FTP/SFTP login credentials and verifies them. If it can't access it, then you receive a notification from the application.
Once it gains access to your website, it analyzes the file structure.
Next, it creates a GIT repository on the cloud. The GIT repository is a temporary holding place for the backed up files. Subsequently, CodeGuard moves them to a storage device.
CodeGuard creates a final list of files that require backup and copy them to the GIT repository.
It encrypts all data before moving it from the GIT repository to the storage device.
Once it successfully moves the files to a storage device, it deletes them from the repository on the cloud.
2. Regular Backups
After the initial backup, CodeGuard shifts into its monitoring mode.
It constantly looks for any changes to the source code of your site and notifies you of any change immediately.
CodeGuard compares the files on your website to those in the backup to identify any changed files.
It transfers these changed files to the repository and then the storage device.
If you delete a file from the server, then CodeGuard deletes it from the backup too.
This action ensures that there is a lesser load on CodeGuard's servers, allowing for faster backups.
3. On-demand Backups
Some CodeGuard plans also allow you to run a backup whenever you want. Here are the steps:
Login to your CodeGuard account
Select the website that you want to backup
Click on the 'Run Backup Now' button
As soon as you click it, a 'Backup Requested' text replaces the button. CodeGuard also allows you to view the latest website backup date via the 'Restore' tab.
Summing Up
Backups are an essential safety net for websites as they can ensure uninterrupted services in the event of a disaster. While CodeGuard is popular with most site owners for efficient backups, the process detailed above can help you understand what makes it so popular. Many web hosting service providers offer CodeGuard Backup Solution with their hosting plans. So, if you are wondering about buying a backup tool for your site, consider CodeGuard as a viable option. Good Luck!